, which qualified for the main competition at the 44th Polish Feature Film Festival in Gdynia and contended for the Golden Lion award. She appeared at all the events in outfits designed by Eva Minge and in Kazar shoes and accessories.
Dreamlike dresses in which Berenice Marlohe appears in the film "Valley of the Gods" by Lech Majewski, were designed and made to measure by Eva Minge.
Ewa Minge and Berenice Marlohe
During the press show and conference, the actress appeared in a suit and oversized coat, and black suede pumps from the latest autumn-winter Kazar collection.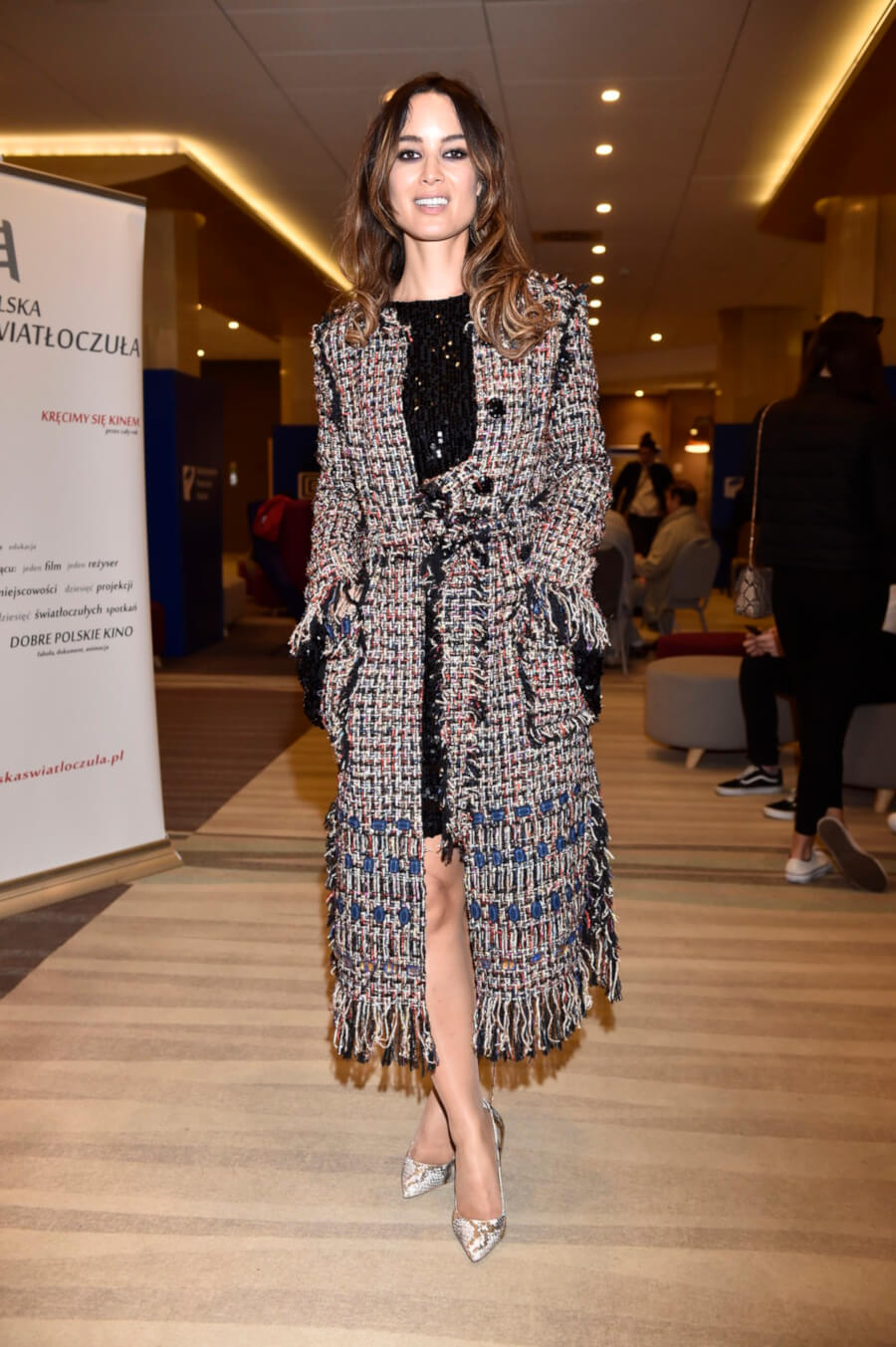 Berenice Marlohe in Kazar high heels
This recognised Polish brand is also official partner of the film "Valley of the Gods" by Lech Majewski. At the official show, Marlohe was wearing a black, sequin mini dress and a beautiful wool coat, as well as high heels with a snake skin motif in white and gold. Each of Marlohe's outfits was breathtaking on the red carpet.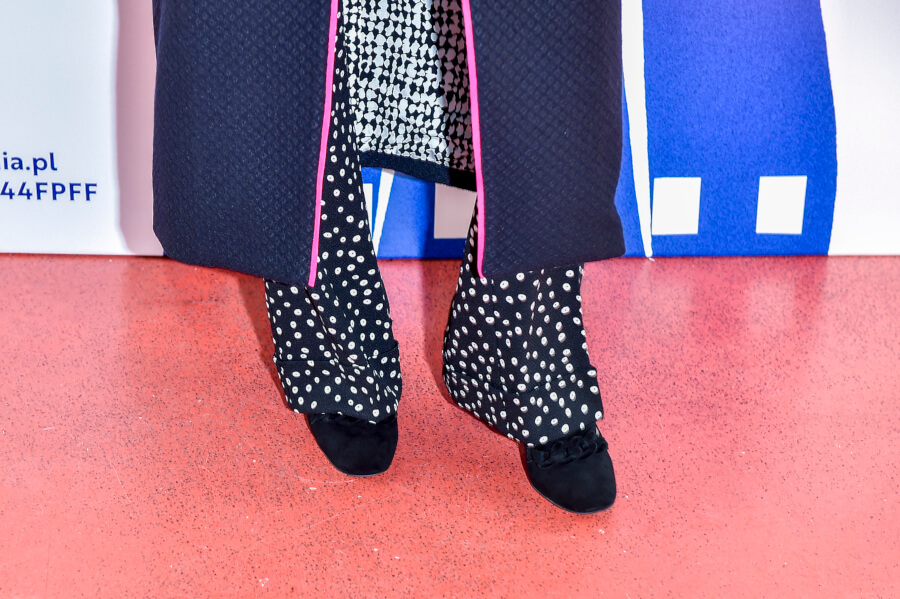 Berenice Marlohe wearing Kazar shoes
Kazar has become a popular brand among the stars of Polish cinema. Borys Szyc, who at the 44th Polish Film Festival in Gdynia promoted three films with his participation, wore mainly items by Pako Lorente and Kazar shoes. His elegant presence was a highlight of the opening gala, the premiere of "Valley of the Gods", the TVN party. Aleksandar Milicevic, who played the role of a high-ranking SS officer in the movie "Black Mercedes", appeared in shoes from the latest Kazar collection twice. Philippe Tłokiński, who flew to Gdynia from Sweden to promote Władysław Pasikowski's film "Kurier", in which he played the role of Jan Nowak-Jeziorański, also appeared in shoes by Kazar. We also had the chance to see Rafał Zawierucha in Pako Lorente and Kazar. He featured in the latest production by Quentin Tarantino.
Rafał Zawierucha wearing Kazar shoes
The official premiere of "Valley of the Gods" is scheduled for the beginning of next year. The film will star John Malkovich and Josh Hartnett.